Hello, Friends!
I've missed you. Very much.
I am on vacation, but I think I am ready to jump back in to my blogging.
So, as O would put it, "Let's do this!"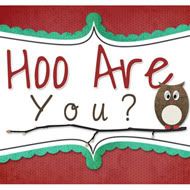 This one has a fun little back to school theme, which I think is kind of funny. Mister has been in school all summer and is actually doing his finals right now! Next week he gets a break before starting again the week after. How can we go back to school if we barely got to leave?!
Anyway...here's the questions and their accompanying answers:
1. Do you prefer to use a regular pencil or a mechanical pencil?
I am a lover of most school supplies. It makes me happy to walk among the back to school aisles and see the huge selection of notebooks and pens and pencils and folders and binders and staplers and pushpins. Oh! It gives me chills just thinking about it. I try not to play favorites, but I would have to say that, given the choice, I would pick a mechanical pencil. No need to search for a sharpener, it writes so neatly and precisely, and, when the need arises for correction, it erases so cleanly.
2. What is your favorite color in the crayon box?
It just so happens that I have a crayon box sitting beside me, so let me check...So many pretty colors to choose from! But today I'm going to pick Red Violet: Bold and just enough off of red to be its own unique color.
3. Bottled glue or stick glue?
Totally depends on the project. I like them both. (And I also love Mod Podge.)
4. Calculator or do it in your head?
Again, it depends on the problem. I can do stuff in my head pretty well...the easy stuff. But, if it gets too complicated I have to pull out some paper and a calculator. That is if I am doing math...which isn't incredibly often.
5. Favorite subject while in high school?
Easy...choir. I loved to sing then and I love to sing even more now. Choir membership also included a yearly choir tour. I got to go to Calgary, Canada, and also Seattle, Washington. Good times! I also took a Music Theory class in high school which was pretty awesome.
And, there you have it!
Now, stay tuned. I have some cool projects I've been working on and I'm making a list of more to work on.
Also, I may or may not have a giveaway coming up pretty darn soon. (Oh boy!)